Hasner Law | Personal Injury | October 27, 2020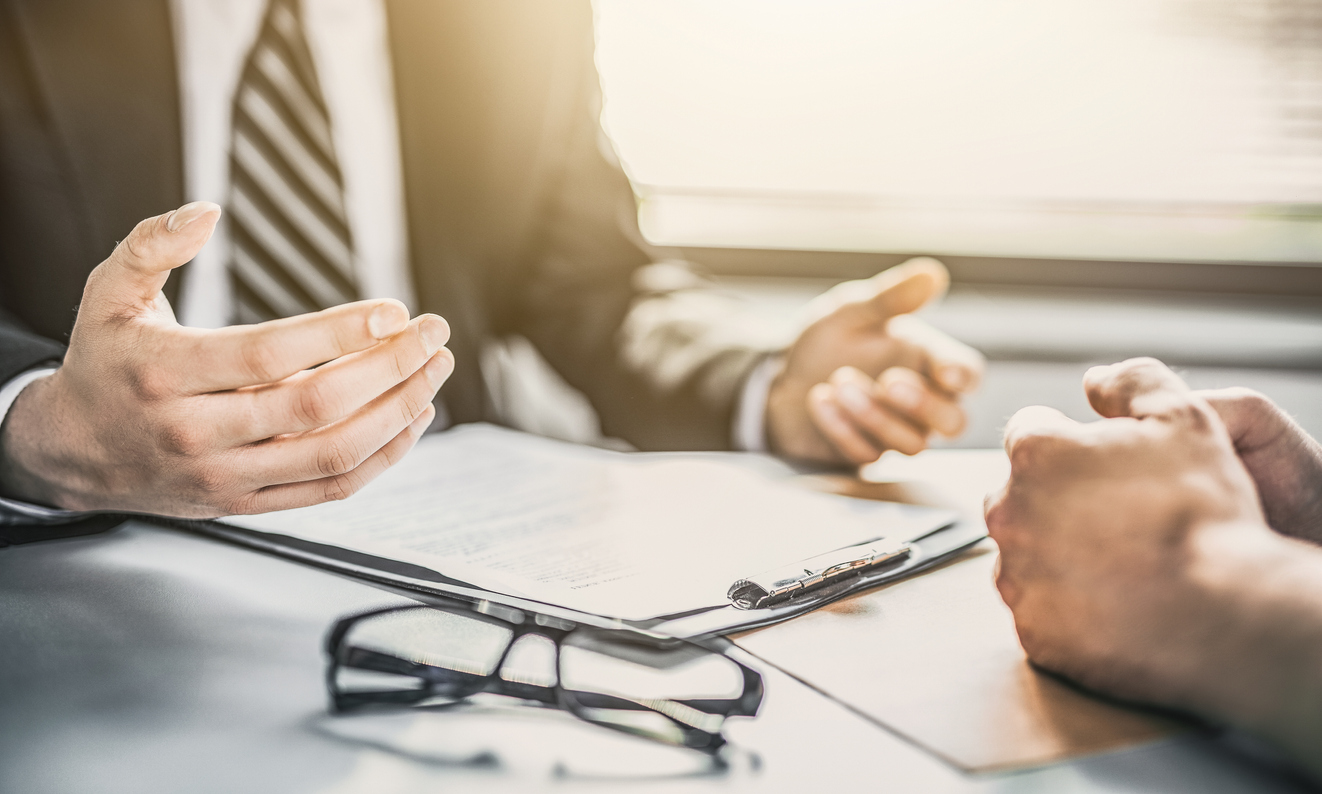 If you are seeking legal representation after getting hurt in a car accident or suffering an injury on the job, it is imperative that you try to find the lawyer who's best equipped to handle your particular injury case. After thorough research and finding a lawyer who specializes in your type of case, it is then time to schedule a free consultation.
You should narrow down your options, select several lawyers for consideration, and meet with these lawyers face-to-face to determine which would be best to hire for your particular case.
Most lawyers do not charge for this initial consultation. Therefore, it is in your best interest to prepare yourself to make the best of this time and get the most information you can from this meeting.
Read on to learn how to ensure you are well-prepared for your initial free lawyer consultation. Find out what to bring with you, how to prepare, and what to expect during this meeting.
The Nine Things You Need to Know About Your Consultation
1. There's a Statute of Limitations to File Your Claim
Before you schedule a consultation, it is a good idea to first learn whether your case can even move forward. A determining factor is the statute of limitations.
The statute of limitations refers to the amount of time within which a case must be filed in a court of law. Personal injury cases in Georgia must be brought within two years of the date of injury.
2. You Have a Chance to Get to Know the Lawyer
Just as doctors each have a certain "bedside manner," lawyers do, too. The attorney-client relationship is critical to success. Your free consultation is a good opportunity to get to know the lawyer you are considering hiring.
Before the consultation, make sure that you thoroughly research the lawyer. Check the bar association website, internet reviews, and ask your friends and colleagues about their experiences with particular law firms.
Think about how the lawyer makes you feel. Are you comfortable discussing the case? Do they convey a strong level of trustworthiness? Do they give you their honest evaluation of the case with compassion? Do you feel like your case is in reassuring and competent hands?
All of these factors can play into how smoothly your case and your interactions with your attorney will proceed. Your peace of mind matters.
3. You Should Bring Certain Things With You
It is important to remember to bring any and all documentation and evidence in your case to your free lawyer consultation.
Depending on the specifics of your case, examples of items to remember include:
Notes about the injury or incident
Photograph or video evidence
Police investigation reports
Doctor's notes and emergency room notes
X-Ray or MRI results
Citations or tickets
Any other information pertaining to your case
This information will help determine whether your attorney can represent you. It allows for a clear understanding of all aspects of your case and lays out elements that will contribute to developing a legal strategy. The more information your lawyer has, the sooner the mapping of your case can begin.
4. The Attorney is Going to Have Questions For You
If you are pursuing damages through a personal injury case, there are two issues that need to be thoroughly addressed for your claim.
What exactly happened during the incident that resulted in injury?
What injury did you suffer?
It is important to establish clear answers and evidence regarding these questions, as they are the root questions most personal injury attorneys are likely to ask.
In relation to personal notes, it is important to remember to bring details about the following:
What exactly happened during and after the incident?
Any information you can provide on witnesses
Time, place, and environmental conditions
Any medical treatment
What the experience felt like
All of this information is vital for a lawyer to properly and successfully put your legal strategy together.
5. Be Prepared to Give a Full Account of What Happened
This is an important and likely time-consuming part of the initial consultation with your lawyer. Remember that your potential lawyer will be responsible for your legal representation. Therefore, you must be open and honest in all information, events, and details surrounding your case.
The lawyer will ask you related questions to better understand all the factors in your case, and how this information can be used to build a case.
6. Come Prepared With Questions
Before you arrive at your free consultation, it is important to make a list of any questions you may have for the lawyer. Writing these questions down will ensure that you remember what to ask.
Some possible questions you may have could be regarding:
The legal process and what role you will play
Likely outcomes for your case
What to expect after your consultation
What to expect if you choose the lawyer for representation
Any hourly fees that will be incurred for the representation of your case
This is a free consultation. You should take advantage of this by being prepared and making the most of the meeting.
7. You Can Learn About the Viability of and Laws Applicable to Your Case
If seeking compensation in a personal injury case, it is important to know if you even have a valid claim. If you are have suffered an injury due to medical negligence, you'll probably need to consult with an attorney who has extensive experience handling these types of cases. An honest attorney will let you know ahead of time if you have a case, or refer you to another attorney who is more qualified to handle your particular circumstances.
If you decide to hire the lawyer, you should then discuss laws surrounding your case, as well as likely outcomes. The lawyer will then describe a general plan of action for how they will handle your case.
8. Discuss Fees and Sign Documents
When you hire the attorney, it will be time to discuss the fee structure and sign documentation. The documents will present the fees and may include the lawyer's plan of action for your case.
Personal injury lawyers may operate on a contingency fee basis, which means they are only paid if you receive compensation for your injuries. This method is best for both parties' protection.
The contract you sign may also give the lawyer limited permission to sign documents on your behalf.
9. What's Next?
Everything you have shared with the attorney thus far is confidential and covered by attorney-client privilege. This is true even if you choose not to hire the attorney. If you do choose to hire, once you have completed the required documentation, your attorney will begin to work for you.
Contact the Atlanta Personal Injury Attorneys at Hasner Law PC For Help
For more information, please contact the Atlanta personal injury law firm of Hasner Law P.C. at our nearest location to schedule a free consultation today.
We serve in Fulton County, Chatham County, and its surrounding areas:
Hasner Law PC – Atlanta Law Office
2839 Paces Ferry Rd SE #1050
Atlanta, GA 30339
(678) 888-4878
Hasner Law PC – Savannah Law Office
221 W York St
Savannah, GA 31401
(912) 234-2334