Cobb County Personal Injury Lawyer
Did you know that you might be entitled to compensation if you've recently been injured in an accident in Cobb County, GA? If someone else caused you to get hurt, you can file an injury claim and demand money for your medical bills, lost wages, and more. Hasner Law can help you fight to maximize your financial recovery. Contact our Cobb County personal injury lawyers to learn more.
We offer a free initial case evaluation. This gives you the opportunity to discuss your case with attorneys who have been handling personal injury matters in Georgia for decades. Give our law office in Cobb County a call today to get started.
Why Should I Hire a Personal Injury Lawyer in Cobb County After an Accident?
While you may be entitled to compensation for your injuries and suffering, it's not always easy to get cash in your hands. At-fault parties will not rush to accept responsibility and, in fact, might try to blame you. Insurance companies will try to manipulate you and scare you into walking away with less money than you deserve – or no money at all.
What can you do to protect yourself and increase the odds of recovering a substantial monetary award? Enlist the help of a qualified and experienced personal injury lawyer in Cobb County. At Hasner Law, our legal team has more than 80 years of combined experience advocating on behalf of injury victims just like you. We're prepared to put our extensive experience and demonstrated track record of success to work for you.
When you call us for help after an accident in Cobb County, you can expect us to:
Provide legal advice, guidance, and assistance throughout the claims process
Listen carefully to your side of the story and use the information you provide as the foundation of your case
Conduct a thorough and detail-oriented investigation into your accident
Determine causation, fault, and liability
Gather evidence to support our demands for compensation
Seek damages from all liable parties
Handle any and all communication with interested parties, including manipulative insurance adjusters, and
Work with experts throughout the process, especially as we investigate, build, and assess the value of your case.
We want to negotiate a swift and significant settlement on your behalf. While we'll do everything in our power to make that happen, how an insurance company responds is really out of our hands. However, we will be more than prepared to reject lowball offers and take your case to the next level, if necessary. Our trial lawyers thrive in the courtroom. We know how to sway a jury. And, as our results prove, we successfully obtain massive verdicts for our clients time and time again.
Call our Cobb County personal injury attorneys today to learn a little bit more about us and how we might be able to help you.
Why Should I File a Personal Injury Claim in Cobb County, Georgia?
You didn't ask to get hurt. However, now that you've been in an accident, you're faced with significant consequences. You might be in a lot of physical pain. You might be unable to work. Medical bills might be adding up quickly. It might be getting tough to make ends meet, let alone cover the costs associated with your Cobb County accident.
And, don't underestimate what your accident and injury might cost you – today and down the line. According to the National Safety Council, the average economic cost of an accident can range anywhere between $4,500 (property damage only) and $96,200 (disabling injury). A fatal accident can cost, on average, more than $1.69 million. Those are just financial and economic costs. That doesn't even factor in the distress, pain, and suffering your accident might inflict.
These are things that you shouldn't have to struggle with on your own.
And, if someone else caused you to get hurt, you don't have to. You can file a personal injury claim and demand compensation for your pain, injuries, and suffering. You can hold the person (or parties) who caused you to get hurt accountable for the harm they've caused. Contact our personal injury attorneys in Cobb County today to get started with your case.
Cobb County, GA Accident Statistics
Just northwest of Atlanta, Cobb County is home to more than 760,000 people. And, it grows every day. As these Atlanta suburbs become more popular, area roads see a lot more traffic. And, where there's traffic, there are accidents. Crashes aren't uncommon in Cobb County. On an average day, there are about 96 motor vehicle accidents in the area.
According to the Governor's Office Of Highway Safety In Georgia, auto accidents have surged in Cobb County over the past few years. Back in 2013, there were 23,597 collisions. In 2015, the county saw 29,002 accidents. By 2017, the last year for which data is available, there were 35,147 car accidents across Cobb County. That's an increase of nearly 49 percent in just a few short years.
The number of fatal traffic accidents has also increased. In 2014, 49 people were killed as a result of crashes in Cobb County. In 2016, the number of crash fatalities peaked at 59. In 2018, there were 58 crash fatalities in the area.
Our Cobb County Personal Injury Attorneys Represent All Accident Victims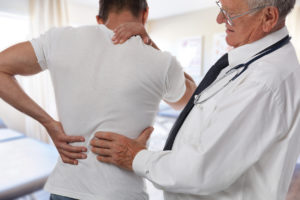 At Hasner Law, we understand that an accident can have a huge negative impact on your life, both in the short and long run. Our attorneys are here to help you if you've suffered an unexpected and avoidable injury in Cobb County, Georgia, so you can focus on your recovery.
We represent all accident victims, including those who have been injured as a result of:
Bicycle accidents
Pedestrian accidents
Truck accidents
Boating accidents
Motorcycle accidents
Police Brutality
Dog bites
Slip and fall accidents
Negligent security
Defective products
Construction accidents
Workplace accidents
Medical malpractice
Uber and Lyft accidents, and more.
Don't hesitate to reach out to our Cobb County personal injury lawyers to learn more about our practice areas and how we might be able to help you seek compensation after an accident. Your initial case evaluation is 100 percent free, so call now.
How Long Do I Have to File a Personal Injury Claim in Cobb County, GA?
Don't let too much time pass by before reaching out to our lawyers for help. You will lose out on valuable compensation if you don't file your personal injury claim on time.
How much time will you have? It depends. Here's what you need to know.
Insurance Claim: After an accident, the at-fault party's insurance provider will be on the hook for resulting damages. At least, up to the at-fault party's policy limits. In order to recover those benefits, you'll have to notify the insurer as soon as you can after the crash and submit a formal claim within a reasonable amount of time.
Personal Injury Lawsuit: If an insurance company won't pay or if your damages exceed policy limits, you can file a personal injury lawsuit in civil court. The statute of limitations for most personal injury cases, as set by Georgia state law, is two years.
Workers' Compensation Claim: If you've been injured at work or contracted a work-related illness, you might qualify for workers' compensation benefits. Georgia law requires any claims for these benefits to be submitted within 12 months of injury.
Government Claim: When the government knows or should know about a hazardous condition and does nothing, it can be liable for resulting accidents and injuries. To recover compensation, you'll have to submit a special administrative claim with the government within 12 months of getting hurt.
What Damages Are Available to Accident Victims?
Whether you're filing an insurance claim or a personal injury lawsuit, you can typically request two different types of damages – economic and non-economic.
Economic Damages
Economic damages help to cover the verifiable (present and future) expenses that are related to your accident. This might include:
Medical expenses
Rehabilitation
Therapy
Nursing care
Property damage
Lost income and wages
Reduced earning capacity
Disability, and
Funeral and burial costs.
Economic damages have to be supported by documentation. That might include receipts, invoices, bills, or paystubs. When you receive an award of economic damages you should be made financially whole.
Non-Economic Damages
Non-economic damages are awarded to compensate for injuries that are difficult to value monetarily. These injuries, which are often quite personal, include:
Pain and suffering
Chronic pain
Emotional distress (e.g., PTSD, depression)
Loss of consortium
Loss of enjoyment of life
Disfigurement
Scarring, and
Embarrassment.
These types of injuries are incredibly subjective. Different people will struggle differently after their accidents. So, these damages tend to be the source of a lot of disputes in personal injury cases. That's why it's often critical to make sure that you work with an experienced Cobb County personal injury attorney.
At Hasner Law, we work closely with experts as we value your case. Medical doctors, therapists, and vocational rehabilitation specialists can provide information that allows us to really understand your injuries and how they might affect your life. With this knowledge, we can really know what your case is worth.
Punitive Damages
Note that, in some cases, punitive damages might be available. These are awarded for the sole purpose of punishing the defendant when their conduct is particularly shocking or atrocious. Georgia law caps punitive awards at $250,000.
How Much is My Personal Injury Case Worth?
It really depends. Every accident is different. All victims are different. So, it makes sense that every case is unique. However, these things will likely affect what your case is ultimately worth.
How serious are your injuries?
How much medical care and attention will you require?
Will you be able to go back to work right away?
Will you ever be able to go back to work? At all, or in the same capacity?
Will you be partially or totally disabled?
How will your ability to earn an income be affected?
Will you be able to take care of yourself, or will you have to rely on others to help with daily tasks, such as bathing, eating, and driving?
Was property damaged? If so, what will it cost to replace or repair it?
Will you need medical equipment or have to modify your home to accommodate your injuries?
How has the trauma of the accident affected you?
Will you struggle with chronic pain?
Generally speaking, the more serious your injuries and the longer-lasting the consequences, the more your case will be worth. The only way to know for sure is by talking to an experienced Cobb County personal injury lawyer.
Types of Personal Injury Cases We Handle
Whether your injury is mild or catastrophic, our attorneys are here to help you fight to recover the compensation you deserve.
We represent clients who, as a result of an accident in Cobb County, have suffered:
Back injury
Brain injury
Broken bones
Burns
Chest injury
Concussion and head injury
Crushing injury
Eye injury
Lost limbs
Neck injury and whiplash
Paralysis
Soft tissue damage
Spinal cord injury
Wrongful death, and more.
Call our law firm to learn more about how we might be able to help. Can't make it into our office for your free case evaluation? Our team can arrange a time to visit you. We can travel to your home, office, or even the hospital. Just connect with us by phone or online to learn more.
What Happens If I'm At-Fault After An Accident?
First, don't panic. Sharing some of the blame for an accident won't bar you from getting money for your mild or catastrophic injuries. It will reduce how much money you can get. Your damages will be reduced to reflect your share of the blame. And, once your proportionate responsibility exceeds 49 percent, you'll lose the right to recover any compensation at all. That's because Georgia has modified comparative negligence rules. 
As a result, it is critically important to disprove allegations that you are to blame and/or minimize your role in the accident. The less fault that's allocated to you, the more money you can potentially walk away with at the end of the day. At the same time, the less fault you share, the less money you'll have to pay to compensate other victims for their damages.
At Hasner Law, our attorneys will defend you at every turn. We'll roll up our sleeves and dig deep to uncover evidence that shifts fault away from you. We'll do everything in our power to protect you and your ability to recover the compensation you need to get better.
How Much Will It Cost to Hire a Personal Injury Lawyer in Cobb County, Georgia?
When you hire Hasner Law, it won't cost you a dime unless and until we win your case. That's because we work on contingency. There are no up-front expenses. We cover the costs of your case, including filing fees, administrative expenses, and the cost of experts. Our personal injury attorneys in Cobb County, Georgia assume all of the financial risk associated with your case. You only pay us for our legal services when we win compensation on your behalf.
When we negotiate a settlement or win a jury verdict in your favor, our attorneys will recover a pre-agreed-upon percentage of your net award. It's that simple. And, you'll know right from the start how much we'll get if we win. We're always transparent, open, and honest about our fees.
There's no risk in asking for our help, so give our Cobb County law firm a call to arrange a free initial case evaluation today.
Hire Our Cobb County Personal Injury Attorneys
Did you get hurt in an accident in Cobb County, Georgia through little-to-no fault of your own? Were you injured while working in Cobb County? Has someone you love died in a tragic Cobb County accident? If so, contact Hasner Law for immediate legal assistance.
Our Cobb County personal injury lawyers can help you fight to recover compensation from those responsible. For decades, we've been fighting on behalf of injury victims in Cobb County just like you. We know how much is riding on your personal injury claim, and we're prepared to do whatever we can to get you the money you need and deserve.
We offer a free initial case evaluation. Our team is always standing by to take your call, so don't hesitate to reach out to our law office for assistance today by calling us at 678-888-4878 or contact us online.