Fulton County Personal Injury Lawyer
Have you been involved in an accident in Fulton County, GA? Did the accident happen because someone else was negligent? Could your injuries and suffering have been avoided? If so, you may be entitled to compensation. Do you want to increase the odds of getting cash in your hands and maximizing your recovery? Contact Hasner Law.
Collectively, our Fulton County personal injury lawyers have more than 80 years of experience advocating on behalf of injury victims like you. We know how important a financial recovery can be in the weeks, months, and years that follow an accident. We're prepared to do whatever it takes to help you get the money you need and deserve.
We offer a free case evaluation. This way, you have the time and opportunity to learn about your case and the legal options that might be available to you. So, give our law office in Fulton County a call to arrange a time to sit down with our experienced and passionate team today.
Why Should I Hire a Personal Injury Lawyer in Fulton County?
Nothing about suffering an unexpected injury is easy. It can be painful. It can be debilitating. It can be stressful. And, it can be downright expensive. If someone else is responsible for putting you in this position, you can fight to hold them financially accountable.
However, at-fault parties won't rush to accept responsibility for their actions. Neither will an insurance company. So, in order to get the money you deserve, you'll have to be forceful and aggressive in your demands. You have enough going on right now without the added stress of an injury claim. That's where our experienced Fulton County personal injury attorneys can help.
At Hasner Law, our team has been standing up on behalf of injury victims in Fulton County for decades. Our clients are like family. We handle every case with extreme care. We take the time to get to know our clients, learn about them, and really understand how their accident has affected their lives. By taking the time to do this, we find that we're much more effective in our advocacy. And, our demonstrated track record of successfully negotiating settlements and winning jury verdicts supports that. We've helped our clients recover millions in life-changing compensation.
When you call our law firm in Fulton County for help, we'll do everything in our power to get you the money you need. This includes:
Investigating the circumstances of your accident to determine causation, fault, and liability
Gathering evidence to support your claim, including accident reports, medical records, witness statements, photographs of the scene, video surveillance footage, and more
Working with experts as we investigate, build, and value your claim
Communicating and negotiating with insurance companies and interested parties on your behalf
Defending you against allegations that you share responsibility for your injuries, and
Taking your injury case to a Fulton County jury, if necessary.
Give our experienced and passionate team a call to learn more. Your initial case evaluation is 100 percent free, so don't hesitate to contact a Fulton County personal injury lawyer to arrange yours today.
Fulton County, GA Accident Statistics
Fulton County is home to more than 1 million people. Every day, the population explodes as people travel here to work, go to school, and explore. So, it might not be surprising to learn that there are a lot of traffic accidents here. On an average day, there are roughly 175 car accidents in Fulton County. That's 7 crashes an hour.
Despite efforts to make Atlanta and Fulton County roads safer, accidents have actually happened more frequently in recent years. Back in 2013, there were a total of 43,776 auto accidents. In 2015, the area reported 55,651 crashes. By 2017, accidents had surged to 63,984 – an increase of more than 45 percent.
Fatal Accidents in Fulton County
Fulton County roads are dangerous. And, in recent years, they've become more dangerous.
2014: 77 fatal crashes
2015: 104 fatal crashes
2016: 130 fatal crashes
2017: 115 fatal crashes
2018: 130 fatal crashes
So, according to the Georgia Governor's Office of Highway Safety, accident fatalities nearly doubled between 2014 and 2018.
We Represent Clients in All Personal Injury Matters in Fulton County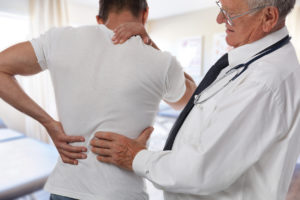 You didn't leave the house and expect to get hurt. However, because someone was careless, you're forced to struggle with the consequences of an avoidable injury.
Hasner Law is here to help you fight to recover compensation from whoever is responsible for your pain and suffering. We represent clients in all injury matters, including cases involving:
Bicycle accidents
Pedestrian accidents
Truck accidents
Motorcycle accidents
Police brutality
Dog bites
Slip and fall accidents
Negligent security
Defective products
Construction accidents
Workplace accidents
Medical malpractice
Uber and Lyft accidents
Wrongful death, and more.
There's never a bad time to call us and ask for help. We're always standing by answer your questions and arrange a time to discuss your case in detail. So, don't hesitate to contact a Fulton County personal injury attorney today to get started.
What Happens If I'm Blamed For an Accident in Fulton County?
First, don't panic. Sharing some of the blame for an accident won't automatically prevent you from recovering compensation. Under Georgia's modified comparative fault rules, your right to file a claim is protected as long as your proportionate responsibility is less than 50 percent. 
Note, however, that your damages will be reduced to reflect your contribution to your accident. So, for example, let's say you share 25 percent of the blame for an accident. Your damages will be reduced by 25 percent. At the same time, you will be liable for up to 25 percent of the damages other victims suffered in the same accident.
Things can become problematic when your proportionate responsibility exceeds 49 percent. That's when state law will prohibit you from seeking compensation. Insurance companies will definitely attempt to point fingers and blame you for your injuries. So, it is critically important to defend yourself against any claims that you are partly or entirely to blame for an accident.
Hasner Law will defend you against these (often baseless) allegations at every turn. We'll dig deep to uncover evidence to show that others are to blame – not you. If you did play a role, we'll work hard to downplay your contributions. Sharing less fault will mean more money in your pocket.
Common Personal Injuries
Whether you're involved in a collision on I-285 or slip and fall at a restaurant in downtown Atlanta,GA the injuries you suffer can turn your life upside-down. Our law firm is prepared to help you fight to recover compensation from all responsible parties. We'll roll up our sleeves and do whatever it takes to build a persuasive injury claim and leverage a meaningful award on your behalf.
We've helped countless clients recover millions in compensation for all types of Fulton County accident injuries, including:
Back injury
Brain injury
Broken bones
Burns
Chest injury
Concussion and head injury
Crushing injury
Eye injury
Lost limbs
Neck injury and whiplash
Paralysis
Soft tissue damage
Spinal cord injury, and more.
To us, no injury is too big or too small. If you're hurting, we're here to help. To get started, all you have to do is reach out to our personal injury attorneys in Fulton County, Georgia to arrange a free consultation. It's that easy.
What Compensation Can I Get If I've Gotten Hurt in Fulton County?
Someone else caused an accident. By filing a personal injury claim, you can work to hold them fully accountable for the harm they've caused. In Georgia, you can potentially recover both economic and non-economic damages. Here's what you need to know.
Economic Damages
You can ask to be compensated for the money you spend and lose out on because of your unexpected accident and injuries. These are known as economic damages and can cover your present and future expenses. Examples of economic damages include:
Property damage
Lost income and wages
Reduced earning capacity
Disability (temporary and/or permanent)
Medical bills and medical expenses
Rehabilitation
Nursing care, and
Funeral expenses
Basically, if there's a legitimate cost or expense related to your accident, you can seek to be reimbursed or paid through an award of economic damages.
Non-Economic Damages
You can't always see the consequences of an accident. Sometimes the consequences don't come with a bill, invoice, or receipt. That doesn't make those consequences any less serious. And, it's those intangible, personal consequences that are difficult to value that non-economic damages aim to make up for. Examples of non-economic awards include:
Anxiety, depression, PTSD, and other emotional distress
Chronic pain
Pain and suffering
Disfigurement
Scarring
Loss of consortium, and
Loss of enjoyment of life.
These things affect everyone differently. So, it's hard to give these types of injuries a set or established value. As a result, the value of non-economic awards tends to be contested a lot. Insurance companies will want to downplay your suffering and pay as little as possible. On the other hand, you'll want to be awarded in full for your struggles. Don't let insurance companies push you around. Call Hasner Law and have our team advocate on your behalf. We'll fight to make sure that your injuries -both tangible and intangible – are all identified and valued properly.
Punitive Damages
Punitive damages are reserved for cases where a defendant's actions are so reprehensible that it makes sense to impose a financial penalty. These damages are awarded on top of and in addition to any compensatory damages (i.e., economic and/or non-economic) that you receive. Note, Georgia has a cap of $250,000 on punitive damages in personal injury matters.
Statutes of Limitations for Personal Injury Claims in Fulton County, GA
Following an unexpected accident or injury, you'll have a limited amount of time to assert your rights and demand compensation. There are different time limits for different types of injury claims.
Claim For Workers' Compensation Benefits: Most employers in Georgia have workers' compensation insurance coverage. If you get hurt on the job and you're covered by a workers' compensation plan, you can submit a claim and request benefits. This is true, regardless of fault. Georgia state law requires that you notify your employer promptly and submit a formal claim within 12 months of getting hurt or sick on the job.
Insurance Claim For Benefits: Georgia has fault-based insurance laws. Basically, the at-fault party's insurance provider becomes the primary source of compensation after an accident. So, if you get hurt because someone else is negligent, you can submit a claim to get money from their insurance policy. Insurance companies make the rules regarding these claims. Most require you to notify the company as soon as you can after an accident and then submit a formal claim and demand letter within a reasonable period of time. What's reasonable? It can vary from one company to the next. The best thing you can do is enlist the help of a lawyer after you've let the insurer know about your accident.
Personal Injury Lawsuit: If your damages exceed an insurance policy's limits, or if an insurer denies your claim without cause, you might want to file a lawsuit. Georgia requires that you do so within two years of the date you get hurt. There might be exceptions, especially if you don't discover your injury right away or were a minor when you got hurt. 
Government Claim: When the government is negligent and contributes to an injury, it can be liable for the consequences. In order to recover money from the government, you'll have to submit a special administrative claim within 12 months of getting hurt. If the government denies your claim – in full or in part – you can take your complaint to civil court. If that happens, you'll have to comply with the original two-year statute of limitations.
Do not wait longer than necessary to begin working on your injury claim. If you miss the applicable deadline, you'll be barred from recovering any money, at all.
How is Negligence Proved in a Personal Injury Case in Fulton County?
Most personal injury cases involve negligence. Basically, this means that one person (the plaintiff) argues that they've been injured because another person (the defendant) didn't exercise a reasonable or appropriate level of care.
So, what's involved in proving negligence? There are four elements:
Duty of care: The defendant must have owed the plaintiff a duty of care. This means that the defendant had an obligation to act in a way that would not put the plaintiff at an increased risk of injury.
Breach of duty: The defendant must have breached the duty of care, either through actions or failure to act.
Injury: The plaintiff must have suffered a physical, emotional, and/or financial injury.
Causation: The defendant's conduct is responsible for the plaintiff's injury. In other words, the plaintiff wouldn't have gotten hurt or suffered harm, but for the defendant's actions.
When the plaintiff can prove negligence, they can be entitled to an award of compensation for their injuries, damage, and suffering.
Hire Our Fulton County Personal Injury Attorneys
Did you recently get into an accident in Fulton County, Georgia? Did you get hurt or tragically lose someone you love? If so, contact our accomplished personal injury lawyers in Fulton County. We can help you understand your rights and explain what legal options might be available to you at this time.
Money won't turn back the clock or guarantee that you make a full recovery. However, it can be massively helpful in the weeks, months, and years to come. Your settlement or award can be used to cover the cost of your medical bills, make up for lost wages, and compensate for your emotional suffering. It can also provide a little bit of financial justice by hitting the at-fault party where it really hurts – their wallet.
When you hire Hasner Law, you never have to worry about the cost of getting legal help. That's because we work on contingency. There are no upfront fees. We cover your costs. You only pay us if we win a settlement or award on your behalf. So, there's absolutely no risk in asking for our help. 
To get started on your case, don't hesitate to reach out to our personal injury lawyers in Fulton County, Georgia to arrange a free initial case evaluation. We're always standing by to take your call, so connect with us today. Call us at 678-888-4878 or contact us here to get started.