Gwinnett County Workers' Compensation Lawyer
Have you recently been injured while working in Gwinnett County, GA? Contact Hasner Law, PC to learn about your legal rights and options. Benefits from your employer's workers' compensation insurance policy might be available to you. Our experienced legal team can help you file a claim and work to obtain all of the money you deserve.
Workers' compensation claims can be challenging, especially when you're met by resistance from your employer and their insurance company. It can really help to enlist the help of a qualified Gwinnett County workers' compensation attorney. So, give our law firm a call to arrange a free consultation to find out how we might be able to help. Your first consultation is free, so contact us today.
How Our Attorneys Can Help You Fight for the Workers' Comp Benefits You Deserve
When you are injured on the job, the process of claiming workers' comp benefits should be efficient and easy. Unfortunately, it rarely is. Many injured employees have their claims denied or delayed by employers and insurance companies who are making matters much more challenging than they need to be.
So, if you recently sustained an on-the-job injury, what can you do to improve your chances of recovering the benefits you deserve? Well, you can start by enlisting the services of a skilled Gwinnett County workers' compensation lawyer. You can find plenty of those right here at Hasner Law, PC.
Our Gwinnett County personal injury lawyers are committed to providing injury victims with outstanding legal services. If you hire us to help you with your workers' comp claim, we will:
Provide You with an Overview of the Claims Process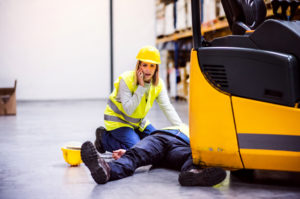 When you sustain an injury at work, you may be aware that you are entitled to claim benefits to cover your medical treatment and other expenses. However, you might not know what steps you must take to recover the compensation you deserve. As a result, you may start to feel flustered, confused, and a little anxious.
At Hasner Law, PC, we want to make the process of filing a workers' compensation claim as smooth and straightforward as possible for our clients. As such, when you enlist our services, we will sit down with you and provide you with a detailed overview of what you can expect as you work through the process. If you have any questions along the way, we will be happy to answer those as well.
Process Your Claims Paperwork
As you might expect, claiming benefits after a workplace accident typically involves a staggering amount of paperwork. Between filing documents with the State Board of Workers' Compensation, and submitting reimbursement requests to insurance companies, the list of forms to complete can often feel neverending.
Of course, when you work with the legal team here at Hasner Law, PC, you won't need to worry about spending your valuable recovery time filling out paperwork. Our experienced attorneys, paralegals, and administrative assistants will be more than happy to handle it all on your behalf.
Search for Evidence to Help Your Case
It is, unfortunately, not unusual for Gwinnett County employees to have their claim for workers' comp benefits denied because their employer or their insurer states that their injury is not serious or it was caused by their own misconduct.
Should this happen in your case, you will most likely need to present evidence that shows you are entitled to compensation, like:
Medical records
Witness testimony, and
Video footage.
When you hire Hasner Law, PC, you won't need to locate this vital evidence alone. Our team of knowledgeable legal professionals will be on-hand to assist you with the search.
Are you ready to begin fighting for the workers' comp benefits you deserve with the help of a skilled attorney from our law firm? If so, please pick up the phone and give us a call as soon as possible. We would love to arrange a meeting to discuss the finer details of your case.
Understanding Workers' Compensation Law in Georgia
Georgia law (OCGA § 34-9-81) stipulates that every business that has three or more employees must purchase and maintain a workers' compensation insurance policy. When a worker suffers an injury on the job, this coverage provides them with the capital they need to pay for their medical treatment and other expenses.
Employees in Gwinnett County and throughout Georgia are entitled to claim workers' compensation benefits from their first day on the job. To do so, however, they must adhere to the following rules and regulations:
They must report their workplace accident to their employer within 30 days.
They must show that they followed their employer's safety policies and procedures.
They must show that their accident was not caused by their own recklessness or misconduct.
They must seek treatment from an approved physician, hospital, or medical clinic.
They must accept medical treatment as ordered by the State Board of Workers' Compensation.
They must attempt a job that is authorized by their doctor, even if its pay is significantly lower than their previous role.
In most cases, eligible injured workers must file a claim for workers' comp benefits within one year of the date of their injury. Families who lose a loved one in a workplace accident must generally start the process of fighting for compensation within a year of their death.
The attorneys here at Hasner Law, PC, are licensed by the State Bar of Georgia to help Gwinnett County residents fight for the benefits they deserve when they are injured at work. If you would like our firm to assist you with your case, please give us a call and set up a free consultation at our law office in Atlanta, GA.
Benefits Available to Injured Workers in Gwinnett County
When employees in Gwinnett County, Georgia, suffer injuries at work, they can typically claim one or more of the following benefits:
Temporary Total Disability
Employees who suffer injuries that stop them from working for several weeks or months can receive temporary total disability benefits. These benefits can replace up to two-thirds of their regular wages.
Temporary Partial Disability
When employees are forced to work in a reduced role for a while because of their injury, they can claim temporary partial disability benefits. These benefits help to make up the difference between their old wage and new wage until they can return to their previous position.
Permanent Total Disability
If an employee's on-the-job injury prevents them from ever working again, they are most likely eligible for permanent total disability benefits. These benefits can provide them with an income for an indefinite period.
Permanent Partial Disability
Employees who sustain injuries that force them to work in a reduced role for the remainder of their careers can generally claim permanent partial disability benefits. These benefits are typically paid out for a specific duration or until the worker has received a predetermined dollar amount.
Medical Expenses
Injured workers must be reimbursed 100 percent of their workplace-accident related medical costs. Employees must generally visit pre-authorized physicians and hospitals to be eligible for these benefits.
Rehabilitation Costs
Workers who need physical or occupational therapy after their accident must be reimbursed all of their out of pocket expenses.
Cash Benefits
After a three to seven day waiting period, injured employees can receive cash benefits for missed days at work.
Income Replacement
Injured workers can receive benefits for lost wages. These benefits are capped at $575 per week.
Would you like to have our Georgia workers' compensation lawyers review your case and let you know which benefits you may be able to claim? Then please do not hesitate to reach out and arrange a free consultation with a member of our experienced legal team.
Common Workplace Injuries in Gwinnett County
When workplace accidents happen in Gwinnett County or elsewhere in the state of Georgia, employees can sustain a wide variety of injuries. Some of these injuries can force employees to miss a few days of work to seek treatment from a physician. Others leave them with long-term health challenges and permanent disabilities.
A short sampling of some of the most common workplace injuries in Georgia would include:
Spinal cord injuries
Internal organ injuries
Burns
Disfigurement
Lacerations
Bone fractures
Ear injuries, and
If you would like to have a skilled personal injury and workers' comp attorney help you claim benefits after your on-the-job accident, all you have to do is pick up the phone and contact Hasner Law, PC. We are always more than ready to assist our friends and neighbors here in Gwinnett County, GA.
Which Employees Are Most Susceptible to Workplace Injuries?
Workers at just about every company in Gwinnett County, GA, can potentially suffer life-altering injuries on the job. However, there are some professions that are quite a bit more dangerous than others.
A brief list of some of the employees that are most likely to sustain workplace injuries would include:
Miners
Factory workers
Construction workers
Healthcare workers
Transportation workers
Hospitality workers
Security workers, and
Law enforcement officers.
Have you sustained a severe injury while working in one of these dangerous professions? Then please do not hesitate to contact a workers' compensation attorney from our law firm. We would love to help you fight for the benefits you deserve.
Your Trusted Gwinnett County Workers' Compensation Lawyer
If you need legal assistance with a workers' comp claim in Gwinnett County, there is only one firm you need to turn to – Hasner Law, PC. Our skilled attorneys have been helping clients deal with insurance companies and the State Board of Workers' Compensation for years – and we are ready to do the same for you. Give us a call or contact us online as soon as you are ready to get started.