Macon Personal Injury Attorney
Have you or a family member sustained a serious injury or lost a loved one in a Macon, Georgia-area accident or incident that was someone else's fault? If so, you know just how much a personal injury changes your life. No one expects to suffer a catastrophic injury. Instead, accidents and preventable incidents take people by surprise, leaving them with disabilities, financial losses, and, at times, the pain of losing a loved one. In the blink of an eye, the future becomes less certain and more difficult than you'd ever imagined.
At this difficult moment in your life, you need compassionate, intelligent guidance to make sure you protect your rights and recover the compensation you deserve. Contact the experienced personal injuries lawyers at Hasner Law to schedule a free consultation with a member of our team.
Our Mission is to Hold Wrongdoers Accountable
At Hasner Law, we believe that people or companies should pay for the damages they cause others. When an accident leaves a Macon-area resident or visitor vulnerable and struggling to recover, we're there to lend a hand to make sure the wheels of justice turn in the correct direction. As a group of talented, caring professionals, we know that money can't solve all of our clients' problems. But it can help them get back on their feet and begin to adjust to life after a debilitating injury or loss.
We Take a Client-Centered Approach
Hasner Law attorneys have an 80-year combined history of representing personal injury victims in the most complex of cases. Our principal focus is on making sure our efforts serve our client's interests by working to achieve a result that meets their needs and hopes for the future. Every case we handle is different, and we can never guarantee that a client will recover money, no matter how hard we work. We promise our clients, however, that we will bring the full measure of our skill and experience to bear in service of their interests.
Personal Injury Cases Our Law Firm Handles
Personal injuries occur in every imaginable setting and because of a range of factors as diverse as life itself. Still, as personal injury lawyers we have found some situations result in injuries more than others. At Hasner, we have repeat experience working with victims and families across Georgia handling, among other matters:
Motor vehicle accidents (including cars, trucks, buses, motorcycles, and ATVs)
Bicycle and pedestrian accidents
Construction accidents
Amusement park accidents
Dog bites
Fires, chemical exposures, and electrocutions
Injuries caused by defective products
Swimming pool injuries
Slips, trips, and falls on someone else's property
Nursing home abuse
Just as accidents result from diverse circumstances, the injuries our clients have suffered vary widely. However, there are some setting and factors that result in an accident more than others, and we have significant experience representing Georgia clients struggling to recover from the following types of injury and tragedy:
Wrongful death
Spinal cord trauma and paralysis
Traumatic brain injury
Severe fire, chemical, and electrical burns
Serious lacerations and bite injuries
Back and neck injuries
Brain damage from oxygen deprivation
Broken bones, crushed limbs, and traumatic amputations
Internal organ injuries
Severe sprains and strains
Common at-Fault Parties We Pursue
Each injury-causing event produces a list of people and/or companies who may have legal liability to the victim. At Hasner Law, our personal injury attorneys work from day one to investigate liability issues and pinpoint the parties we might pursue on our clients' behalf. Here are some of the parties our investigations frequently suggest we should hold to account for harming our clients:
Car accidents: The other driver(s), the government agency responsible for maintaining safe roads, and/or manufacturers of the cars/car parts may have liability. The Macon area has more than its share, ranking eighth in Georgia for fatalities with 28. More than 7,600 crashes injured about 2,100 in Macon and its Bibb County home.
Tractor-trailer truck accidents: The truck driver, the driver's employer, the parties who loaded the trailer, as well as the other parties above may have liability.
Construction accidents: The general contractor, subcontractors, the developer, architects, engineers, construction equipment suppliers, and individuals on the job site may all have liability. More than 3,500 unique individual workers collected $304,778,290 in compensation and medical bills through most of 2018.
Premises Accidents (a.k.a. slips and falls): Property owners, tenants, maintenance/management companies, and individual employees may have liability.
These are, of course, just a sampling of the types of cases we handle and the range of parties potentially responsible for a victim's injuries. Every matter is different, and because of that we never rest on our laurels and assume we know the answers to questions of liability. Instead, we dive in and investigate.
What Damages Can an Injured Person Recover?
Victims of personal injury may have the right to recover two categories of damages: economic damages and general (or "non-economic") damages.
Economic damages reimburse out-of-pocket expenses a victim incurs as a result of an accident. These may include:
Current and future wage losses
Lost earning capacity
Current and future medical expenses
Prosthetics and assistive devices
Physical and emotional therapy
Rehabilitation services
Transportation costs
Household services
Funeral expenses
General damages assign dollar values to subjective harm an accident caused. They can include:
Pain and suffering
Anxiety and distress
Diminished spousal and family relationships
Inability to perform traditional tasks
Loss of reproductive capacity and bodily functions
Scarring and disfigurement
Permanent disabilities
Reduced life expectancy
Georgia civil courts sometimes award punitive damages when a plaintiff produces clear and convincing evidence of a defendant's willful misconduct, malice, fraud, wantonness, or oppression. Courts reserve this category of damages to the most severe and outrageous cases of wrongdoing.
How a Lawyer Protects a Personal Injury Victim's Rights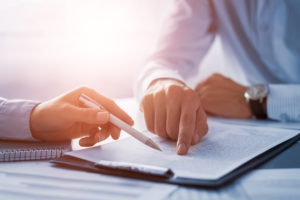 It is an unfortunate reality of the world we live in that the parties responsible for causing harm to others often resist taking responsibility and paying their fair share of damages. Instead, they may shirk their obligations by claiming a victim should bear the blame for an accident, or by calling the victim's injuries into question. Because these tactics can slow a case down and cause uncertainty, defendants, their insurance companies, and their attorneys use them in hopes of limiting their financial exposure.
An experienced personal injury attorney can help protect a client from these tactics by collecting, presenting, and if necessary, going to court to argue the evidence showing why a jury should hold the responsible parties to account. At Hasner Law, we give our clients intelligent, compassionate advice about the best course of action to increase the chances of achieving the maximum recovery available under the law.
Contact Our Macon Personal Injury Attorney
When you sustain a personal injury or suffer a tragic loss in the Macon, Georgia, area because of someone else's wrongful conduct, you deserve justice and compensation. To accomplish these important ends, call on an experienced, compassionate personal injury attorney at Hasner Law. Reach us today online or by phone at 678-888-4878 to schedule a free consultation with a member of our team.