Lane Change Car Accidents
Lane change crashes are frequent throughout Atlanta. Unfortunately, lane change crashes are not minor fender-benders. These types of car accidents can result in severe injuries and substantial damages for accident victims.
If you have questions about an accident claim, contact Hasner Law PC for a free consultation to discuss your case with our Atlanta car accident attorneys.
Why Do You Need an Accident Lawyer for a Lane Change Accident in Atlanta?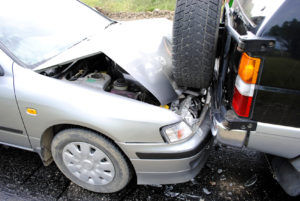 When you are involved in an accident, one of the first priorities is to seek medical attention. Prompt medical attention is necessary for your health and wellbeing after a traffic accident.
However, prompt medical care is also important to your auto accident claim. Delays in medical care can hurt your chance of recovering full compensation for your injury.
After you are stable from your injuries, a second priority should be protecting your legal rights. An insurance adjuster for the other driver may contact you shortly after the accident. However, that does not mean the insurance company cares about your rights.
The auto insurance company cares about protecting its best interest. Denying your injury claim or paying very little for your accident claim is in the insurance company's best interest. You need a strong legal advocate to protect your best interests after a lane change accident.
Our personal injury lawyers fight for justice for accident victims throughout Fulton County. Our legal team works diligently to investigate the crash and gather evidence proving the other driver caused the lane change accident.
Liability for lane change crashes can be difficult to establish. Our legal team has considerable resources and skills to pursue these types of accident cases. We focus on gathering the evidence you need to prove you are entitled to compensation for the accident while you focus on healing from your injuries.
Don't hesitate to reach out to our legal team for help if you've been injured in a lane change crash. Collectively, we have 80 years of experience standing up for crash victims in Georgia. We're ready to help you demand the compensation you need and deserve. Give us a call to arrange your free consultation to learn more today.
Causes of Lane Change Accidents in Atlanta
A lane change accident occurs when one driver moves into another lane and collides with a car in that lane. Some people refer to these types of car crashes as "cutting off" another driver or "swerving" and "merging" accidents.
Regardless of the name given to the accident, the results are often the same. Lane change accidents cause serious injuries.
The causes of a lane change accident vary. However, there are common contributing factors associated with lane-change accidents. Many of those factors involve human error.
Common factors in a lane change accident include:
In some cases, a lane change accident occurs because a driver makes a mistake. The driver was not speeding, distracted, or otherwise impaired. However, the driver failed "see" the other vehicle in the lane before moving over.
Even if the driver did not intend to cause a car wreck, the driver could be legally liable for your injuries and damages if the driver's action directly led to the cause of the crash.
Common Lane Change Accident Injuries
Failure to keep in the proper lane resulted in 3,706 fatal traffic crashes in 2018. Failure to stay in the proper lane was the third most common driving behavior that led to deaths in traffic accidents.
In addition to fatalities, lane change accidents also result in severe and catastrophic injuries for victims. Some of the most common types of lane change accident injuries our lawyers handle include, but are not limited to:
Some lane change accidents can cause disabilities and permanent impairments. When a person sustains a permanent impairment from a traffic accident, the person might be entitled to additional damages.
What Damages Can I Get If I File an Injury Claim After a Lane Change Accident in Atlanta?
Damages refer to the monetary losses, physical pain, and emotional suffering you sustain after a lane change accident. The amount of your damages depends on the facts and circumstances of the case. Your injuries and financial losses are just two of the factors that could impact the value of your injury claim.
While each injury case is unique, some common damages are included in most accident claims. Damages in your lane change accident claim may include, but are not limited to:
There could be cases in which the victim is entitled to future damages. Future damages are awarded when a person sustains a permanent impairment or disability. You may receive compensation for future suffering and pain.
You may also receive compensation for ongoing medical care and long-term personal care. If you cannot work, you can receive compensation for the loss of future wages or a decrease in your earning potential.
Valuing Damages in a Lane Change Crash Case
Financial losses and expenses related to the accident are valued at the actual amount of the damage. For instance, your loss of income equals how much money you would have earned had you been able to work from the date of the accident through the date you return to work. Medical treatment equals the total of all health care costs.
Noneconomic or "pain and suffering" damages are more challenging to value. Likewise, future damages for loss of income or ongoing care can be difficult to value. There are no bills or invoices for these damages.
If you may be entitled to future damages, our lawyers may consult various experts to value that portion of your claim. We may retain economic experts and medical experts to provide evidence estimating future damages.
Regarding your noneconomic damages, our legal team relies on their considerable experience handling personal injury claims to maximize the value of pain and suffering damages. Our injury lawyers have handled numerous cases. They use their experience negotiating with insurance companies and obtaining jury verdicts to value your claim correctly.
Georgia's Comparative Fault Laws and Lane Change Accidents
If a driver is partially at fault for the cause of a lane change accident, that driver is not entitled to full compensation for damages. Georgia's comparative fault laws state that any compensation that the driver might be entitled to recover should be reduced by the percentage of fault the driver shared for causing the accident.
For example, if a jury found that you were speeding at the time of the crash, the jurors may say that you were 20 percent at fault for the cause of the lane change accident. Therefore, any amount the court awards to you for your damages is reduced by 20 percent.
However, if your fault for the accident equals 50 percent or more, you do not receive any money for your claim. You must be less than one-half at fault for the cause of the lane change accident to recover compensation for your injuries, losses, and damages.
The Statute of Limitations for Lane Change Accidents in Georgia
A statute of limitations is a deadline for filing a claim for an injury or accident. The statutes of limitations for lane change accidents vary by state. In Georgia, the deadline to file a claim for a lane change accident is generally two years after the date of the accident.
Some factors could change the deadline to file a claim for your injuries. For example, if a child was injured in an accident, the deadline to file a claim may be longer. Also, if you did not realize you were injured, you may have longer to file a claim.
However, if a government vehicle was involved in the accident, your time to file a claim could be as short as six months after the accident. It is usually in your best interest to talk to an Atlanta lane change accident lawyer at our law firm as soon as possible after an accident. Our lawyers calculate the deadlines in your case and monitor those deadlines to avoid issues with your case.
Can You Avoid a Lane Change Accident?
You cannot control what other drivers may do, but you can take steps to reduce your risk of causing a lane change accident. Some tips to keep in mind include:
If you are involved in a lane change crash, it's important to seek medical care and speak with a qualified attorney as soon as you can.
Other Common Auto Accidents in Fulton County
Collisions happen every day in Atlanta, GA. Our legal team can help you handle your claim in any type of auto accident including:
Contact Our Car Accident Law Firm in Atlanta for More Information
If you or a family member is injured in a lane change accident, let our legal team help. Contact our office to schedule a free consultation with one of our experienced Atlanta lane change lawyers to discuss your legal options.