Atlanta Rollover Accident Attorney
Have you been injured in a rollover car accident in Atlanta, Georgia? You could be entitled to a significant financial award. Contact Hasner Law PC to find out how we can help you fight to get the money you deserve.
It's important for you to fully understand your legal rights and options after an unexpected car accident. For that reason, we provide an initial consultation that's 100 percent free. Give our Atlanta car accident lawyers a call today at (678) 888-4878 or contact us online to set up a time to discuss your rollover accident case with our legal team.
Why Should I Call a Personal Injury Lawyer After a Rollover Car Accident in Atlanta?
It's simple: you deserve to dedicate all of your time and attention to getting better. That's tough to do when you're trying to fight an insurance company or negligent party. Fortunately, you don't have to. You can hire an experienced Atlanta personal injury lawyer to handle your case. Doing so can level the playing field and give you some peace of mind while you focus on recovering.
It's also important to ask for the help of a qualified lawyer after your rollover accident because:
You will only have a limited window of time in which to file a lawsuit or injury claim, and you'll be barred from getting money if you miss it.
Insurance companies will attempt to take advantage of you during this very difficult time if you're not represented by a lawyer.
While you might think you know why the accident happened, there could be a lot of contributing factors. In turn, multiple parties could be on the hook for your injuries and damages.
Others will probably try to blame you for your accident or the extent of your injuries. If successful, those tactics could limit or prevent a financial recovery.
There's a huge benefit of threatening to take your case to court if other parties don't cooperate and extend a fair settlement offer.
At Hasner Law PC, our legal team has more than 80 years of combined experience helping car accident victims across the state of Georgia. We understand the stakes are high and know how to help our clients make successful demands for compensation. If you've been injured in rollover car accident in Atlanta, we'll be there for you, too. Give us a call today to arrange a free consultation and learn more.
How Common Are Rollover Car Accidents?
There are a lot of different types of car accidents, including rear-end collisions, head-on collisions, side-impact collisions, and rollovers. A rollover essentially refers to any accident where the vehicle:
Rolls over several times
Rolls onto its side
Lands on its front or rear, or
Rolls over to or lands on the roof.
So, a rollover can involve tipping over or literally turning over and over and over again.
Rollover accidents are the most serious of any collision. Even though rollovers only account for about 3 percent of all serious car accidents, they cause 30 percent of all car accident fatalities.
What Causes Rollover Car Accidents?
Rollover accidents can happen when a vehicle's center of gravity shifts, causing it to roll or tip to the side. This might happen when:
Tripping: Trips are the leading cause of rollover accidents. Tripping occurs when a vehicle's tire hits an object or hazard that disrupts its forward movement. Tripping hazards include potholes, guardrails, uneven pavement, and debit in the road.
Side Impact Collision: When a car is struck from the side, the force of impact can cause the vehicle to tip over to its side or, in more serious cases, roll over several times.
Sharp Turns: Making a sharp turn or U-turn, especially while speeding or driving faster than is appropriate for the current conditions, can cause a car to lose balance and roll over.
Excess Tire Grip: Cars will stay put on the ground if the tires have excellent grip or tread, right? Studies actually suggest that excessive grip can cause sideways force to build, ultimately causing the car to roll.
Some Vehicles Are More Likely to Rollover Than Others
According to the IIHS, pickup trucks and SUVs are more likely than other vehicles to roll over. This is because these vehicles are narrower and taller, which means the center of gravity is different.
Trucks and pickup trucks are more likely to be involved in fatal single-vehicle accidents. In fact, single-vehicle crashes accounted for 49 percent of all rollover accident fatalities in 2018.
However, since these vehicles are heavier than others, occupants are less likely to die in multi-vehicle collisions. Only 12 percent of fatal rollover crashes involve multiple vehicles.
What Types of Collisions Cause Rollover Accidents?
In 2018, 6,593 passengers died in rollover accidents in the United States. The statistics reveal that:
42 percent of rollover fatalities were caused by frontal impact
16 percent of rollover fatalities were caused by side impact, and
4 percent of rollover fatalities were caused by rear impact.
More than a quarter of all rollovers that year occurred without any "pre-rollover" impact – meaning that the car likely tripped or rolled as a direct result of driver error.
Who Is Liable For My Injuries After a Rollover Accident in Atlanta?
You may have the right to recover compensation from anyone who plays a role in causing your accident or injuries. Under Georgia state law, fault is divided and apportioned between all negligent and strictly liable parties.
This might include:
Drivers of other passenger vehicles
The driver of your vehicle
Transit companies
Government entities, such as the City of Atlanta or Fulton County, or
Companies responsible for manufacturing or selling defective vehicles or products.
Keep in mind that rollover accidents are complicated. There's a good chance that other parties (and their insurance providers) will attempt to limit their own liability by pointing fingers at you. They might argue that your own negligence was a contributing factor and, in turn, they shouldn't be responsible for your injuries.
These tactics, if not challenged, can jeopardize your injury claim. That's because Georgia has modified comparative negligence rules. You can recover compensation if you share some of the responsibility for an accident, but only as long as you're not more than 49 percent at fault. Your damages will be reduced by the percentage of fault allocated to you and then completely barred once half of the blame (or more) is shifted to you.
Here's an example of how that works. Let's say you were involved in a rollover accident in Atlanta. You were texting while you were driving, so you didn't notice another car cut you off at an intersection. So, you swerved hard to the right and then back to the left to overcorrect. Your SUV lost balance and tipped over. You and the other driver both partly to blame. You're ultimately allocated 30 of the blame for distracted driving. So, you will only be able to recover up to 70 percent of your accident-related damages. Since the other driver is 70 percent at fault, they'll be barred from getting any money from you, at all.
What Compensation is Available After a Rollover Car Accident in Atlanta, GA?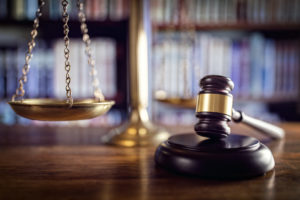 Rollover motor vehicle accidents can be deadly. Even when occupants survive a rollover crash, they can face lifelong challenges thanks to their catastrophic injuries. That could mean permanent disabilities, around-the-clock medical care, and a loss of the ability to enjoy their life. Even more moderate injuries can cause chronic pain, keep victims from working, and inflict extreme emotional damage.
When someone else is at least partly responsible for your rollover crash, they must pay for the harm they've caused. The Atlanta car accident attorneys at Hasner Law PC will work tirelessly to make that a reality for you. We'll demand all available economic and non-economic damages, including money for:
Medical expenses
Disability
Lost wages and income
Disfigurement and scarring
Loss of enjoyment of life, and more.
If your loved one has died in a fatal rollover accident in Atlanta, you could also be entitled to a substantial monetary award through a wrongful death claim. Our team will help you navigate this difficult time and demand some financial justice from the person (or parties) who is responsible for your unimaginable suffering.
Other Common Atlanta Auto Accident Claims
Our legal team handles all types of car crash claims in Atlanta and its surrounding areas, including:
Schedule a Free Consultation With Our Atlanta Car Wreck Lawyers
Have you or a loved one been involved in a rollover car wreck in Atlanta, Georgia? You may be entitled to a financial settlement or award. However, you'll have a limited amount of time to seek compensation for your injuries. Most lawsuits must be filed no later than two years after the date of your crash. So, don't hesitate to contact our Atlanta rollover accident lawyers to discuss your case and get help recovering the money you deserve.
Our Atlanta law office offers a free initial car accident case assessment, so give us a call today to set up a time to sit down with our skilled team. We'll gladly review your case, provide a brief overview of the steps involved in recovering compensation, and answer any questions you have.